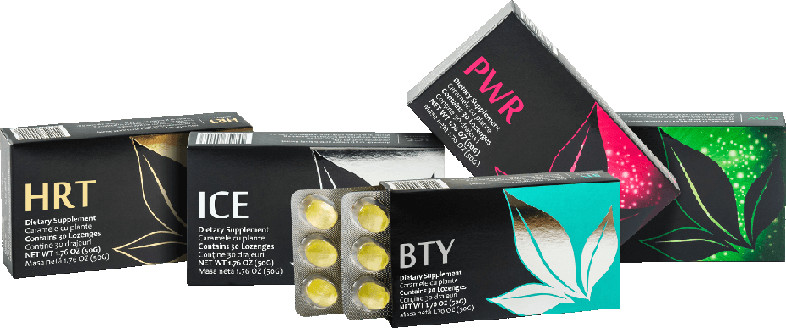 Quick, convenient, delicious!
AplGo Acumullit SA technology allows the beneficial properties of the whole food botanical ingredients be preserved and enhanced.
Each Acumullit SA drop is a little torpedo, directed straight to your cells, that provides your body with much-needed nutrition and minerals.
The collection of the most powerful products in the series. These products are designed to help you reach a new level of life and focus on beauty, productivity and consciousness.
AIR AIR
Support, strengthen, and nourish your immune and respiratory systems with AIR. Each pleasant-tasting lozenge offers a proprietary blend of ingredients gathered from five different continents that will help you feel better with every breath you take.
$100 $80
HPY HAPPY
Come on, get HPY! The bright, refreshing taste of HPY alone will put a smile on your face. But it's the ingredients that count. Each HPY drop contains a synergistic blend of all-natural ingredients to support your wellbeing. Adaptogenic ashwagandha helps your body cope with stress, while chamomile supports tranquility and peace of mind. Turmeric, licorice,ginger, and ginkgo and other proprietary ingredients provide powerful antioxidants in a pleasant-tasting, portable drop.
$100 $80
BRN Brainy
BRN is packed with essential nutrients for supporting cognitive clarity and overall brain health. It can help with everyday learning, thinking, and mental alertness while aiding in mental stress management and reducing anxious and sad feelings.
$100 $80
BTY Beauty
Bring out your natural beauty and radiance with BTY. Each strawberry-flavored drop provides you with all-natural, nourishing phytonutrients that support healthy skin and hair.
$100 $80
Start your journey to a healthier lifestyle today with Apl Go Acumullit Product Lifestyle! With our selection of premium quality products, you can achieve any health or fitness goal quickly and effectively. Shop now and start living the life you've always dreamed of tomorrow. Let us help you on your journey to a healthier lifestyle today!